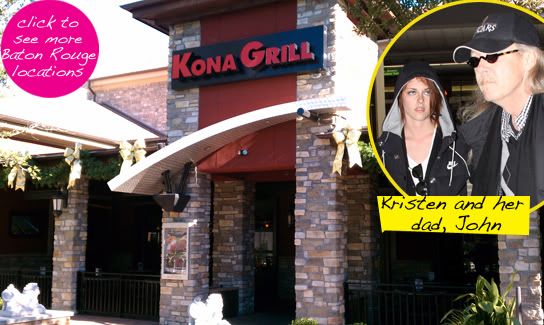 Kristen was just out with Papa Stew (John Stewart), her dad!
Kona Grill is a favorite among the 'Breaking Dawn' cast, and she was spotted there with her dad a couple weeks ago sans boyfriend, Robert Pattinson.
"They were extremely nice," says our source. "They ate sushi and just seemed really happy."
Ashley Greene and boyfriend Joe Jonas and even Robert Pattinson are fans of the Japanese-American fusion restaurant, maybe soon they will all be dining together and there will finally be some pics!!
Source: hollywoodlife
Thanks: twigirlworld
Via: gossip-dance